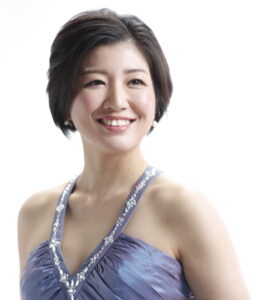 Ai Sakabayashi is a Japanese soprano specializing in early music singing. She is active in performing baroque operas/oratorios, the notable ones being Serpina in La Serva Padrona (Pergolesi), Josabeth in Athalia (Handel), Poppea in L'lincoronazione di Poppea (Monteverdi), Belinda in Dido and Aeneas (Purcell), Bastienne in Bastien und Bastienne (Mozart) and Angel in Weihnachtchistorie (Schutz).
Ai is also no stranger to other music genres. Her repertoire includes a wide range of performance styles, from Renaissance polyphony and lute songs to contemporary compositions including chamber music. She was featured as both Annas in The Seven Deadly Sins (Kurt Weill) in a series of concerts in Kyoto, Japan 2018-2020, and was very well-received by the audience.
After receiving her Bachelor's degree in classical singing at Kyoto City University of Arts, Ai went on to complete her Master's degree in at the Royal College of Music in UK. She was awarded the first prize at the Young Artist competition in Shiga in the same year.
Ai has recently finished her studies in Early Music vocal performance at the Royal Conservatory in The Hague and at Fontys Tilburg conservatory, with the support of Holland Scholarship, and her singing teachers include Sinal Vural, Amanda Roocroft, Emiko Suga. She also received coaching by Peter Kooij, Robin Blaze, Pascal Bertin, Dorothee Mields, and lute song instructions from Jakob Lindburg.
Ai is now freelancing in choirs and also as a chamber musician in the Netherlands.